ADHD Drug Side Effects Reported to the FDA:
And by the way, the FDA estimates that less than 1% of all serious events are ever reported to it, so the actual number of side effects occurring are most certainly higher.
The bad news is there have been 14,158 Adverse Drug Reactions in connection with ADHD drugs/stimulants that have been reported to the FDA's Adverse Event Reporting System (MedWatch), between 2004 and 2011.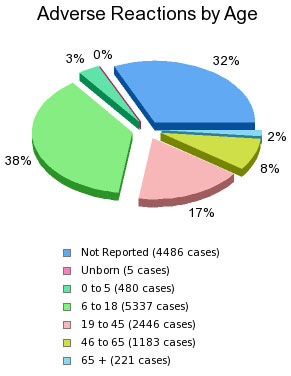 871 cases of suicidal ideation/behavior (completed suicides and suicide attempts)
636 cases of aggression
593 cases of hallucinations
499 cases of anxiety
495 cases of abnormal behavior
464 cases of depression
220 cases of death/sudden death
147 cases of mania
113 cases of withdrawal symptoms
52 cases of homicidal ideation
44 cases of diabetes
30 cases of hostility
25 cases of coma
23 cases of physical Assault
21 cases of birth defects
13 cases of violence-related symptoms
12 cases of psychosis
11 cases of homicide
9 cases of sexual dysfunction
The good news is there is a safe and effective alternative. Studies prove micro-nutrition works better than drugs any day of the week anyhow, so why people will subject themselves to these dangerous side effects I will never know. Hit me up for details. I feel it is my moral obligation to get our product into the hands of everyone that needs it!
Livin' Life eXponentially!